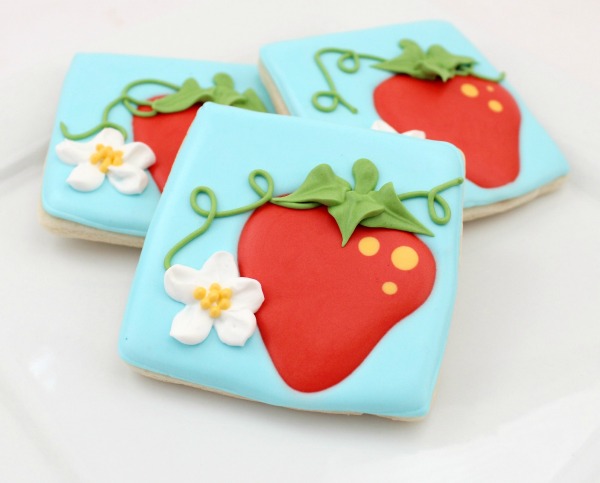 How cute are these sweet little strawberry cookies? Wouldn't they be so perfect for a summer picnic...little party favors...a strawberry/garden themed party...every day munching?
Head on over to
The Sweet Adventures of Sugarbelle
to see how she created these darling cookies and find a whole lot more. This gal is oober talented and pours her artistic talents into decorating cookies and baking sweet treats. What's better than that is that she shares all of her recipes and secrets and posts it for the world to see. It would be worth your while to take a peek!
Many blessings friends,